Park
Park skiing in Gastein is taking place at Stubnerkogel. From the top of Stubnerkogel ski down to the so-called Stubnermulde. Here you will find a nice little park with multiple lines - for both beginners and hard core youngsters.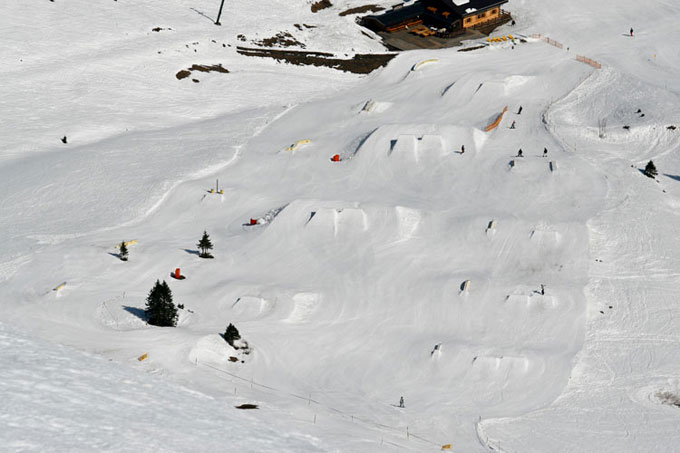 Overview of the park, seen from the top of drag lift Burgstall Lift
The park is served by a single drag lift - Burgstall Lift. Here is never lift queues so days is awfully effective. At the end of the park lies StubnerAlm cottage where you can get refreshments when your body needs a little rest.
In the beginning of the season the park is a little shady. It may mean a little cold, but fine snow conditions. Further along the season, the sun can frame the park from morning to evening.
Read much more about the park at www.snowpark-gastein.com